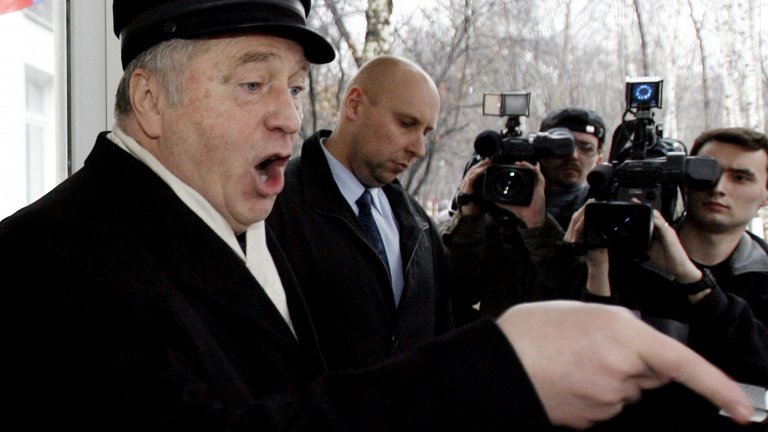 Who will succeed Vladimir Putin after 2024, when his current term expires? The issue is back on the agenda among Russians after new legislative changes were passed in December to ensure that the head of state and his family enjoy lifelong immunity from prosecution.
Although in practice after the changes in the country's Constitution, which redistribute the power of the president, Putin is entitled to two more terms (due to the so-called "reset" of all terms so far), speculation that in 4 years he will resign, hovering in the air.
The leader of the Russian Liberal Democratic Party, Vladimir Zhirinovsky, also has an opinion on the issue. In an interview with Russia 1 TV, he speculated on who might succeed Putin as president.
According to politics, there are eight possible contenders, including Prime Minister Mikhail Mishustin, Defense Minister Sergei Shoigu, Foreign Intelligence Service Chief Sergei Naryshkin, State Duma Speaker (lower house of the Russian parliament) Vyacheslav Volodin, and the Federation Council chairman (upper). Chamber of the Russian Parliament) Valentina Matvienko, the head of the National Audit Office Alexei Kudrin, the mayor of Moscow Sergei Sobyanin and the governor of the Tula region Alexei Dumin.
As the subject is the result of much speculation, Zhirinovsky's statement forced the Kremlin to react officially. A spokesman for Russian President Dmitry Peskov has come out with an official position on the issue, saying that politicians' views on Vladimir Putin's successor are often unsupported.
"The topic of heirs has traditionally been of great interest. That is why it has always been and probably always will be. Most often, these arguments are, of course, unsupported and nothing more than reasoning. I can comment on them, "Peskov told reporters.
He added that Vladimir Zhirinovsky has extensive political experience, and that his assumptions about the next president are probably based on this experience.
Peskov also said that the question of a possible successor to the current Russian president has already been asked many times, and Putin himself has answered it many times.
The president's position is that this decision can and should be made by the Russian people.