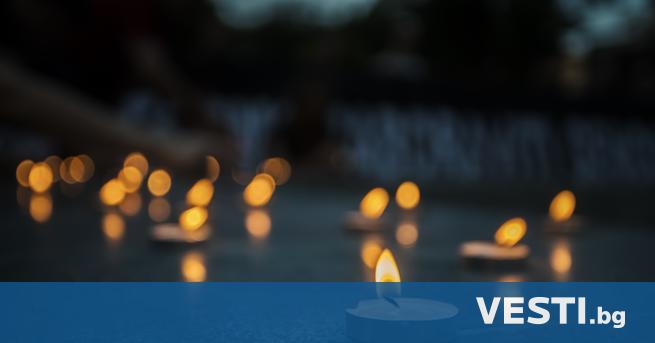 C the celebrities who left us in 2020:
Kobe Bryant
Earlier this year, NBA legend Kobe Bryant died on Jan. 26 after his private helicopter crashed near Los Angeles. Eight other people died in the accident, including one of the basketball player's four daughters – 13-year-old Jiana.
Bryant is one of the biggest names in world basketball. With the Los Angeles Lakers, where he spent his entire 20-year career, he won 5 titles and participated in 18 All-Star Games.
He became the successor of Michael Jordan and the idol of millions of fans of the game around the world. He officially ended his sports career in 2016, scoring 60 points against Utah in his last game.
Kirk Douglas
Hollywood legend Kirk Douglas died on February 5 at the age of 103. The sad news was announced by his son Michael Douglas on his Facebook account.
Kirk Douglas played some of the most famous male roles in cinema, the first of which was played by Spartacus. He has acted in more than 80 films and has never appeared in a series.
In 1999, the American Film Institute included Circle Douglas at number 17 in the list of the biggest male stars of classic Hollywood cinema. He is one of the two surviving actors on this list (the other is Sydney Poitier) from the Golden Age of Hollywood. There are three Oscar nominations. In 1996 he received an Oscar for overall creativity.
Kenny Rodgers
Kenny Rodgers, a country music legend, died on March 20 at the age of 81 at his home in Los Angeles. In the mid-1950s, Rodgers joined various bands that performed jazz, rock, and rhythm and blues.
After the break-up of this group, Kenny Rodgers began a solo career. One of his most popular and successful songs is "Lucille" from 1977, which ranks first in the charts of 12 countries. He also received a Grammy Award for it.
Naya Rivera
On July 8, the actress, known for her role as Santana Lopez from the hit TV series "Club Veselie", died at the age of 33. Her body was found near Lake Piru, California. Naya Rivera was put on the wanted list on July 8, when they found her 4-year-old son alone aboard a rental boat. The search operation lasted 5 days.
The actress was part of the Fun Club from 2009 until the end of Ryan Murphy's series in 2015. With her role, she has several nominations for the Actors Guild Award, Grammy and Teen Chase.
Kelly Preston
On July 12, actress Kelly Preston died of breast cancer at the age of 57. The news was announced by her husband, actor John Travolta, on Instagram.
The couple married in 1991 in Paris and have three children. Their eldest son, Jet, died in an accident in 2009 at the age of 16.
She became famous for her roles in the films "Twins", where she played Arnold Schwarzenegger and Danny De Vito, and in "Jerry Maguire" with actors Tom Cruise and Renee Zellweger.
Chadwick Bozeman
On September 3, American actor Chadwick Bozeman died at his home of cancer at the age of 43. Best known for his role in the movie "Black Panther". He started fighting the insidious disease in 2016.
A statement posted on Bozeman's official Twitter account said the actor's latest films were shot between "multiple surgeries and chemotherapy." He first caught the attention of audiences with his roles as Jackie Robinson in "42" (2013) and James Brown in "Get on Up" (2014).
Johnny Nash
On October 6, American reggae, soul singer and composer Johnny Nash died at the age of 80 at his home. His most famous song is "I Can See Clearly Now" from 1972.
He was born in Houston, Texas, in 1940. He began his musical career in 1957. He gained popularity in Jamaica, becoming one of the first successful non-Jamaican reggae artists.
Horse Ferrell
On October 12, 77 actress Konchata Ferrell, who played the iconic role of housekeeper Bertha in the series "Two and a Half Men", has died. She starred in more than 200 episodes of the series from 2003 to 2015.
In his five-decade career, Ferrell received three Emmy nominations. She also performed on the stage, for which she received an award in 1974.
Sean Connery
Movie legend Sean Connery died on October 31 at the age of 90. The actor's wife revealed that he suffered from dementia, but left peacefully.
Sean Connery debuted on the big screen in 1958 with one of the main roles in the melodrama "Another Time, Another Place". He rose to fame with the role of James Bond in "Doctor Who" in 1962 – the first film in the spy series.
He is known as the original James Bond and the father of Indiana Jones. For his achievements in cinema, the actor was awarded the Order of the British Empire by Queen Elizabeth II.
Diego Maradona
On November 25, the whole world said goodbye to football legend Diego Maradona. He died at the age of 60. from a heart attack at his home in Tigre.
Diego Armando Maradona was born on October 30, 1960 in the town of Lanus, south of the Argentine capital, Buenos Aires. He started his football career at the local Argentinos Juniors before moving to the Boca Juniors, and in 1982 he was attracted by Barcelona.
See more interesting videos in the Vbox7 Trending news channel
In memorium: The Bulgarians we said goodbye to in 2020
What Diego Maradona's autopsy revealed
Sean Connery's wife told about the actor's last moments
John Travolta with a touching post about his deceased wife
Naya Rivera's son watched the water engulf his mother
To whom did Kirk Douglas leave his fortune?
Kobe Bryant's wife found his last letter