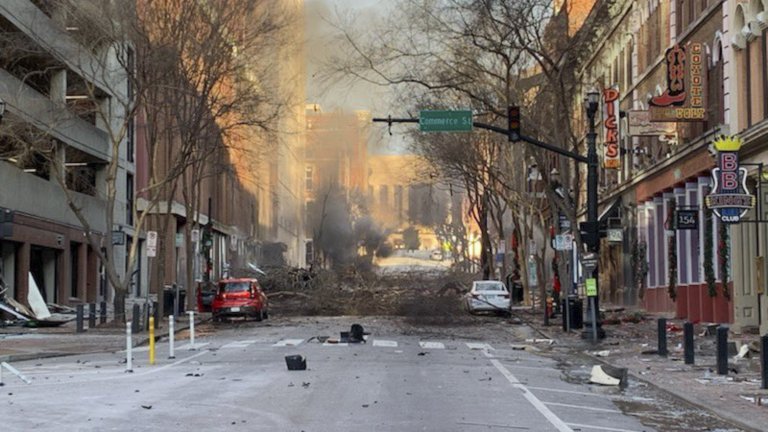 A 63-year-old man named Anthony Quinn Warner has been identified as the suicide bomber who blew himself up in his caravan in the US city of Nashville early Friday morning, CNN reported.
His identity was established with the help of DNA analysis, but before that the police turned to Warner because of the caravan, which he used as a car bomb.
"We've come to the conclusion that a man named Anthony Warner is the bomber. He was at the scene when the bomb exploded and then died," Don Cochran, the Justice Department's attorney for the Tennessee State District, told a news conference.
The remains of the person who triggered the explosion were found at the site of the explosion on Friday. They showed a match with DNA from Warner's personal belongings in the forensic analysis.
The bomb, located in a caravan parked on the street, exploded before dawn on Friday. Earlier, a recording was heard from the caravan warning of an explosion after 15 minutes. No one was killed in the blast, but several people were injured and nearby buildings were severely damaged.
Authorities said the blast did not cause more casualties thanks to a police officer who evacuated those nearby.
Warner's motives for the blast are still unclear, and Tennessee law enforcement continues to investigate.