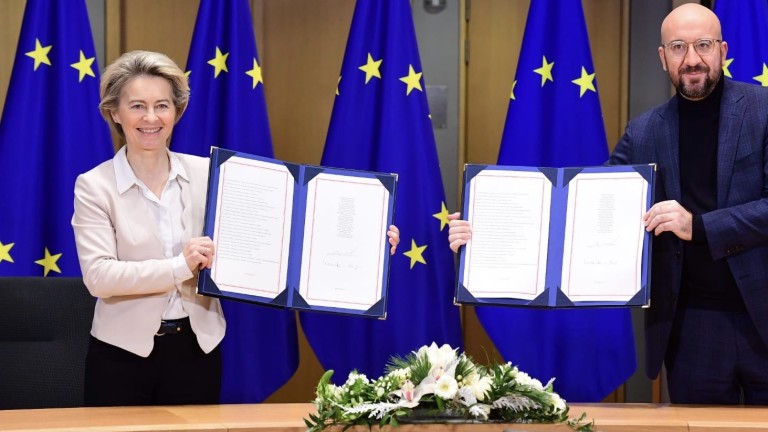 On behalf of the European Union, the President of the European Commission Ursula von der Leyen and the President of the European Council Charles Michel signed an agreement in the field of trade and security with Britain, informs AFP.
For the first time in 30 years of "peace" between the Tories, Eurosceptics have approved a deal with the EU
The European Studies Group backed the deal
The signing is took place in a short ceremony.
"Today, the President of the European Council and I signed the EU-UK Trade and Cooperation Agreement. Boris Johnson will sign later in London. We have come a long way. Now is the time to leave Brexit behind us. Our future is in Europe." , wrote von der Layen on Twitter.
Charles Michel noted that he did marks the beginning of a "new chapter, a new relationship."
The text then flew to London on a Royal Air Force plane. Prime Minister Boris Johnson is expected to sign.
The EU and Britain will sign the Brexit agreement on Wednesday
Divorce will be officially a fact
Today, the House of Commons will vote on the agreement. Ratification by the European Parliament will take place early next year. The agreement is expected to be temporary to enter into force on 1 January 2021.
The European Commission has proposed provisional application of the agreement until 28 February, but can be extended if MEPs plan to ratify the deal in March.
The United Kingdom and the EU have historically agreed last minute trade agreement – on Christmas Eve.