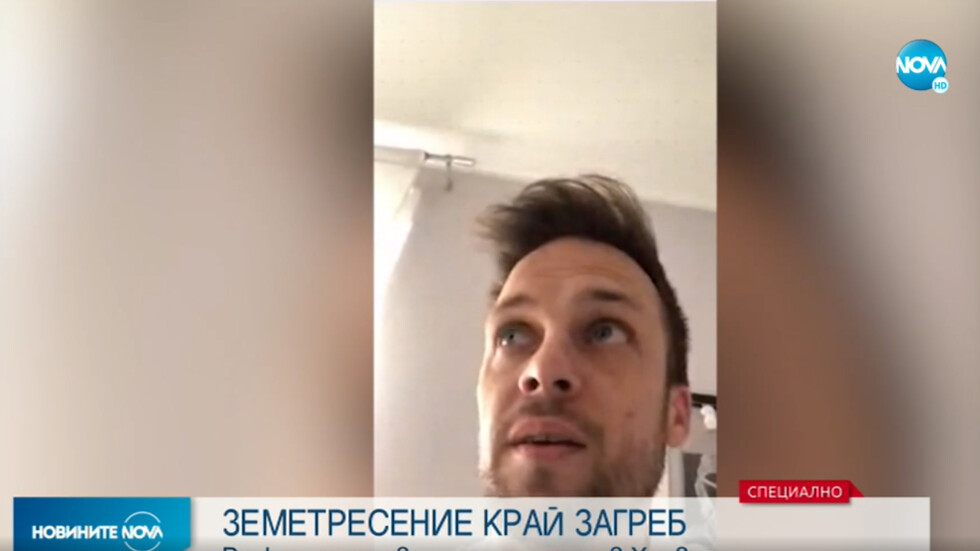 A magnitude 5.2 earthquake shook Zagreb this morning. The quake was registered at 06.28, and two minutes later there were two more. There are no reports of casualties at this stage. The material damage is significant. Vanya Dzheferovich's family was also at the epicenter of the quake.
Around 6 and a half o'clock in the morning local time a strong earthquake wakes the football player. "I thought I was dreaming something. It's like a train passing by the house, but there are no trains around us. The whole house shook, some things fell in the room. In general, it lasted somewhere around 5 – 10 seconds ", he says.
Strong earthquake shakes Croatia (VIDEO + PHOTOS)
The quake's epicenter was in the town of Sisak, about 50km from the Djaferovic family. The locals immediately fled outside. "It was very scary overall. This was followed by a second quake, which was at 4.9 or 4.7 on the Richter scale. It was scary, "Dzaferovic said.
Many people panicked at the quake because they still remember the strong quake that rocked Zagreb in March. Then, after 5.3 on the Richter scale, one person was killed and nearly 30 were injured.
"That's when you understand how nothing depends on us in this world," commented Vanya Djaferovic.
There is almost no material damage in Zagreb, he added. However, the destruction in Sisak and the other town close to the epicenter – Petrinya – is significant.
"Citizens are still calling firefighters and ambulance crews. Since the morning, there have been over 100 calls and 50 interventions, "said Kristina Banicek, Sisak's mayor.
Strong earthquake in Greece
"The most important thing to say is that no one was injured and we are currently gradually trying to repair the collapsed chimneys and facades of buildings that had fallen on the street. We are doing everything possible so that no one is injured, "she added.
Croatian Prime Minister Andrej Plenkovic also arrived on the scene. "We came to support the residents of Sisak and Petrinja, as well as other municipalities affected by this earthquake. "Unfortunately, the year started and ended in the same way," he said.
The Ministry of Foreign Affairs told NOVA that there are no data on injured compatriots.
Powerful earthquake in the Philippines (VIDEO)