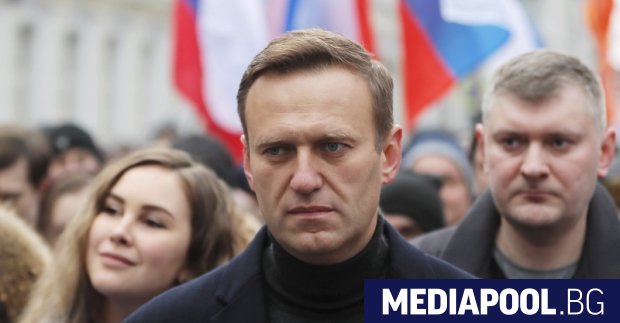 Russia on Monday issued an ultimatum to opposition leader Alexei Navalny – either to return from Germany to Moscow by tomorrow (Tuesday, December 29), or face imprisonment, Reuters reported.
Navalny, one of President Vladimir Putin's biggest critics, was transported to Germany for treatment after collapsing on a plane in an attempt to be poisoned with the neuroparalytic substance Novichok. However, the federation denies Western countries' suspicions that it was involved in the Navalny poisoning attempt. A week ago, he released a video claiming that he had recorded his telephone conversation with his alleged poisoners from the Russian services.
The Federal Penitentiary Service on Monday accused Navalny of violating his obligations under the suspended sentence he received in 2014. According to the service, Navalny was released from the German hospital where he was treated on September 20, and his symptoms are disappeared by October 12, which means that he is fit to comply with the requirements of his suspended sentence. The Kremlin critic has been given a suspended sentence of three and a half years in prison for embezzling money, which he claims is politically motivated.
I leave the pre-trial detention center. I turn on the phone. There are three incoming calls. And after a while such SMS comes. FSIN threatens to go to court with a question about replacement @navalny probation for the actual punishment in the case of "IV Roche", if he does not appear before them tomorrow at 09 am. pic.twitter.com/PDKAidUnVN

– Vadim Kobzev (@advokatkobzev) December 28, 2020
According to the summons sent to him on Monday, he must appear immediately in the inspection in his homeland, because otherwise, according to the Russian Penal Code, his suspended sentence could be replaced by an effective one.
The announcement did not specify a deadline for Navalny to do so. However, the opposition published a screenshot of the message to his lawyer, which said that he was given time until tomorrow at 9 o'clock to appear at the office in Moscow. According to Navalny's spokesman, this is an impossible deadline for him.
Was this article helpful to you?
We will be happy if you support the electronic edition Mediapool.bg, so that you can continue to rely on an independent, professional and honest information-analytical media.
support us
Subscribe to the most important news, analysis and comments on events of the day. The newsletter is sent to your e-mail address every day at 18:00.
Subscription