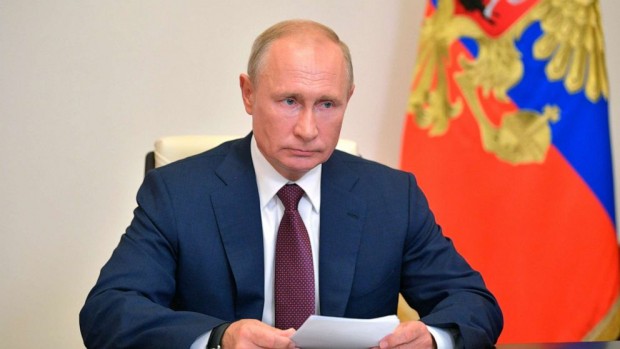 Russian President Vladimir Putin congratulated world leaders and organizations on Christmas and 2021. It is noteworthy that the names of Bulgarian President Rumen Radev and Prime Minister Boyko Borissov are missing from the list.
The address to the heads of state and government of foreign countries is published on the Kremlin's website.
The leaders of Abkhazia, Azerbaijan, Armenia, Belarus, Kazakhstan, Kyrgyzstan, Moldova, Tajikistan, Turkmenistan, Uzbekistan, South Ossetia, Argentina, Brazil and others received congratulations. The list also includes Pope Francis, Queen Elizabeth II, Prime Minister Boris Johnson, and US President Donald Trump. There is also a greeting for the newly elected head of state Joe Biden. The list also includes Hungarian Prime Minister Viktor Orban, Venezuelan President Nicolas Maduro, leaders of Germany, Greece, Israel, Italy, Turkey, France, Japan, Serbia, the Czech Republic, Croatia, Slovenia, Syria and others. As well as Vietnam, China, Korea, India.
Among those greeted are the head of the World Bank Kristalina Georgieva, the UN – Antonio Gutierrez, the chairmen of world sports organizations.
Addressing the leaders, Putin noted the importance of co-operation with Russia.
The President of Ukraine Vladimir Zelensky was also not greeted by his Russian counterpart.