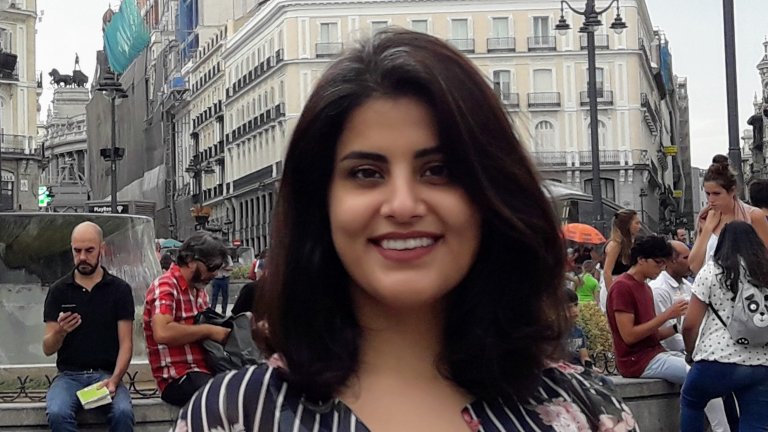 Saudi Crown Prince Mohammed bin Salman really wants to present himself as a reformer and a man of the future, but cases such as that of activist and women's rights activist Lujain al-Hatlul definitely continue to leave a dirty mark on the prince's seemingly white intentions.
Saudi Arabia's anti-terrorism court on Monday finally announced its verdict against al-Hatlul on charges of promoting foreign interests, attempting to change the political system and "damaging public order".
All the accusations against the activist are within the scope of the rather broadly formulated law of the kingdom on combating terrorism.
She was sentenced to 5 years and 8 months in prison, but will only be able to be released after about three months.
The reason for this is that part of the sentence (2 years and 7 months) has already been served, while Al Hatlul was arrested without charges, and another part – of 2 years and 10 months – will be converted into a suspended sentence. Thus, the activist has 3 more months of imprisonment left.
However, after her release, she will be banned from leaving Saudi Arabia for 5 years, where her activities will inevitably be closely monitored.
Her sister has already hinted that the remaining time as a suspended sentence is aimed at this – to get Lujain out of prison earlier, but also to serve as a means of control that can put her "warm" again.
And while some see optimism in the short remaining term of the Saudi women's rights activist's sentence, many say the verdict, the accusations and, above all, the treatment of al-Khatlul are scandalous. And what the court is doing right now is just a way to make sure that once released, she won't be able to tell about the terror she experienced in the kingdom's arrests and prisons.
Human Rights Watch commented that the current sentence is a hasty attempt to sweep under the rug a case that could further jeopardize US support for Saudi Arabia, as the newly elected US President Joe Biden is expected to hold much more to the defense of human rights, especially when it comes to partner forces.
And 31-year-old Lujane al-Khatlul, a graduate of the prestigious American University of British Columbia, has been a symbol for years of how repressive the entire Arab regime is.
Al Hatlul has long had a reputation as a human rights activist and women's rights activist in her homeland. In 2014, she was arrested by authorities for attempting to drive in the country (with a book issued by the United Arab Emirates), for which she spent 73 days in prison.
In 2016, she became one of the first women to run for office in Saudi Arabia, and shortly afterwards signed a petition to King Salman calling for an end to the system in which every woman is placed under male guardianship, regardless of his age.
In 2018, al-Hatlul attended a public meeting in Geneva to inform the Committee on the Elimination of Discrimination against Women (CEDAW) about women's rights in Saudi Arabia.
A little later came her arrest, and with it the information about abuses against her and other imprisoned activists.
According to Al Hatlul, transmitted by her relatives, she was not allowed to talk to anyone for seven weeks after her arrest. During this time, she was subjected to severe interrogations, lasting for hours, during which the interrogated – masked men – used physical and sexual violence against her.
One of the masked men conducting the interrogations is believed to be Saud al-Qahtani, one of Mohammed bin Salman's trusted advisers, who played a key role in the assassination of Saudi journalist Jamal Hashogji at the kingdom's consulate in Istanbul. Saud al-Qahtani was subsequently sanctioned by the United States for his role.
According to Al Hatlul, he has repeatedly threatened to kill and rape both her and other arrested activists.
She herself went on hunger strike twice to draw attention to the problem of treating women prisoners, but both times she was forced to end the strike by force. The second time, in mid-2020, she was kept awake for several days to give up fasting.
She eventually remained in custody for a year without being charged, and when the case against her finally began in May 2019, the indictment seemed strange to say the least.
In it, things normal for the activities of an activist are interpreted as national betrayal and endangering the security of the kingdom. For example, the indictment alleges that Al Hatlul applied for a job at the UN, stating in her CV that she was arrested as an activist in order to strengthen her position, while discrediting Saudi Arabia.
She is also accused of joining a chat group on the Telegram app, where she discussed ways to increase respect for human rights in the country, as well as options for a new constitution that better protects civil rights. of the people of the kingdom.
Prosecutors say the young woman has spoken to foreign media and international human rights groups, tarnishing Saudi Arabia's reputation.
The indictment also mentions that the activist kept in touch with human rights activist Khaled al-Omair and received 50-euro business trips from foreign organizations when she attended international conferences to talk about women's rights in Saudi Arabia.
The charges against her include critical tweets she wrote about the ban on women driving in the country.
Days before the verdict was read, another charge against the activist was dropped from the case. She was accused that while Saudi Crown Prince Mohammed bin Salman was preparing to visit certain European countries, Al Hatlul maintained active communication with their embassies, presumably in order to discredit the prince.
The reason for their dropping out is the fact that these countries are considered friendly forces and mentioning them in an indictment with intervened espionage would mean the emergence of a massive international scandal.
According to a number of human rights activists around the world, such accusations are inappropriate and do not reflect real justice, but are a pure example of self-defense with dissidents.
Organizations such as Human Rights Watch and Amnesty International have spoken out in favor of Lujane al-Khatlul, arguing that none of the allegations actually violate the kingdom's laws, at least not in the fight against terrorism.
"The fact that Lujain al-Khatlul was convicted under the Counter-Terrorism Act on charges based solely on her peaceful activism is another parody of justice in a process that is flawed from beginning to end and in which there is no reliable evidence, "said Ala al-Sidiya, executive director of the Saudi human rights group ALQST.
One thing is for sure – Saudi Arabia and Crown Prince Mohammed bin Salman will do their best to make the case go as quickly as possible and stop talking about it, at least in the kingdom.
With relations with the United States at stake largely because of human rights issues, cases such as those in which services and people close to the prince are involved in harassment and sexual violence against peaceful activists will become a serious obstacle to American support for Saudi policy.