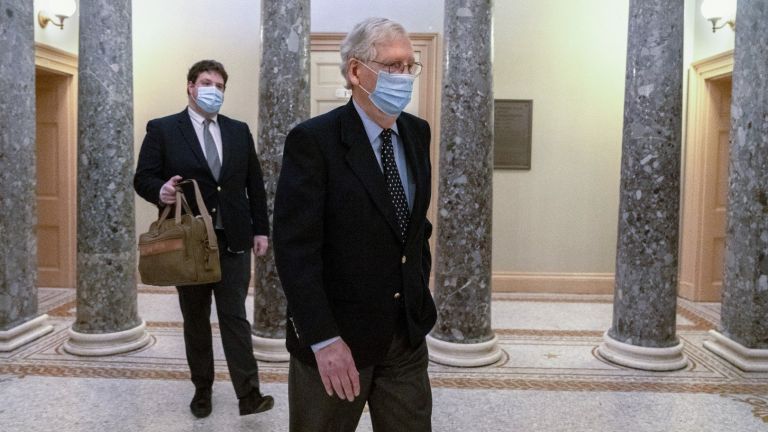 Republican Senate Majority Leader Mitch McConnell has postponed a vote on President Donald Trump's proposal to increase individual benefits for Americans affected by the coronary crisis from $ 600 to $ 2,000, Reuters reported, citing BTA.
Trump's proposal to increase aid has the support of Democrats in the Senate, but McConnell linked its adoption to two other measures that Democrats oppose.
Thus, most likely, all three measures will not be approved by the upper house of the US Congress.
McConnell linked the proposal to increase aid to a proposal for changes in social media legislation and a proposal to investigate election security, a key issue for Trump, who claims his loss in last month's US presidential election was due to of fraud.
Most Democrats oppose changes to legislation for large technology companies and would not support any measure that would legitimize Trump's allegations of electoral fraud.
Some Republican senators approve of the president's proposal for the aid, but others oppose it, saying that a possible increase in aid will have a negative impact on taxpayers.
President Trump has called on Republicans to support his proposal to increase individual aid.
He also asked his party members to support his veto on the US defense budget for the financial year 2021. The American leader criticized the Republicans for their attempts to overcome his veto. A two-thirds majority of the House of Representatives and the Senate is needed to overcome the presidential veto. The House of Representatives voted Monday to lift the veto. The Senate is expected to vote today on procedural issues in connection with the veto, which will allow overcoming it later this week or over the weekend, Reuters notes.