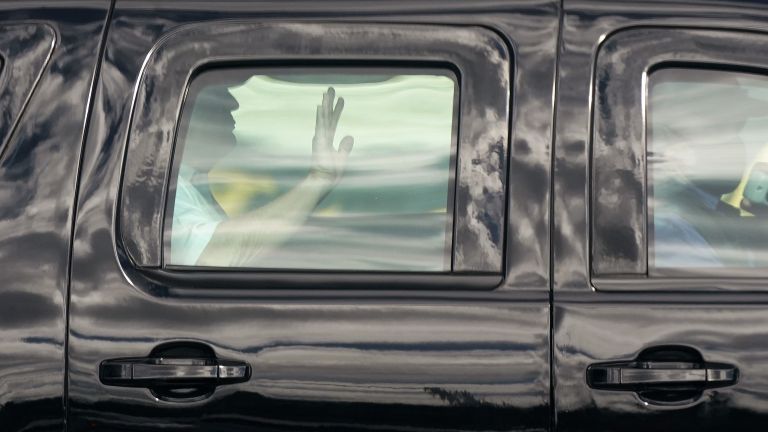 US President Donald Trump will return to Washington from his vacation in Florida a day earlier than expected, the reason for which was not announced by the White House.
The administration announced late last night an unexpected change in the president's schedule, hours after Republican Sen. Josh Holly said he would challenge the victory of Democrat Joe Biden in the November U.S. presidential election when Congress convenes next week to formally approve election results.
This is a futile attempt to retain power, which Trump is encouraging after the president's legal battles to challenge the election results failed, including in the Supreme Court, the Associated Press reported, BTA reported.
Trump's return to Washington means he will miss the glamorous New Year's party held annually at his private club Mar-a-Lago in Palm Beach.
Neither Trump nor the White House explained why he decided to shorten his vacation, which was expected to end tomorrow.
Trump's motorcade during his vacation
Photo: AP / BTA
Trump, accompanied by his wife Melania, arrived in Mar-a-Lago late on December 23 and he spent most of his vacation trying in vain to challenge his loss to Biden in the presidential election. Part of that attempt is the president's efforts to influence congressional Republicans to challenge the election when Congress convenes Jan. 6 to confirm Biden's victory in the Electoral College.
Some Republican congressmen in the Democratic-controlled House of Representatives have already said they will challenge the election result on January 6 on behalf of Trump. They needed at least one senator to join them so that there could be votes on the issue in both houses of Congress, and Josh Holly did.
The Missouri senator said in a statement that "some states, especially Pennsylvania, have not complied with their own state election laws."
"Congress should at least conduct an investigation," he said.
Republican objections, however, will not prevent Joe Biden from taking office on January 20 as president of the United States and Kamala Harris as vice president.