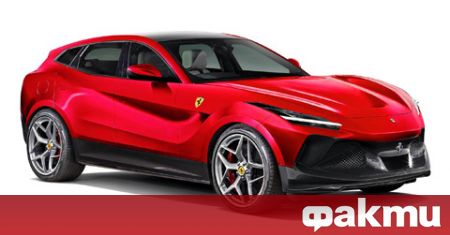 The Purosangue will not be the only SUV in the Ferrari range. After swearing only two or three years ago that they had no intention of succumbing to crossover fashion, Maranello is now developing two more crossovers, according to the British magazine Car.
The two new models with the in-house designations F244 and F245 will be built on the Purosangue platform (F175), but unlike it will be fully electric. The architecture allows the installation of up to four electric motors with a total power of over 600 hp.
According to company sources, the F244 will debut in 2024, and the F245 – two years later. The former Ferrari CEO has already claimed that the company's first electric model will hit the market no earlier than 2025.
The premiere of the Purosangue is scheduled for early 2022. According to unconfirmed information, the crossover will receive "suicide" rear doors that open backwards, four-seater and adjustable air suspension, the drive will be entrusted to a hybrid power plant with a capacity of 700 hp based on the 4.0-liter V12.