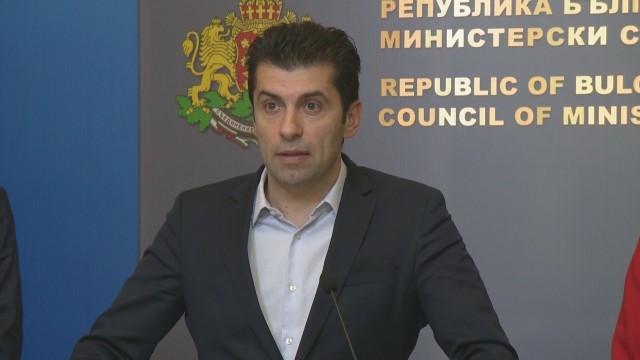 We are fully prioritizing the Bulgarian strategy in the direction of de-escalation of NATO-Russian tensions, the Prime Minister announced at a briefing after the meeting of the Council of Ministers. According to him, every opportunity should be used through diplomatic channels to resolve this conflict.
Our defense strategy will focus and will be built on the basis of the Bulgarian army, said Kiril Petkov.
"The Bulgarian army will be at the forefront of the defense strategy – this means Bulgarian troops, Bulgarian command and real Bulgarian military leadership," the prime minister said.
"Unfortunately, over the years our army has not been sufficiently funded in the right way and we currently have deficits that are clearly expressed. From now on we will focus investing in the Bulgarian army on these deficits – not just buying equipment, but the Bulgarian army to stand in his right place ", explained Kiril Petkov.
According to him, Bulgaria should not only be a consumer of security, but also a constructive partner within NATO.
"Together with diplomatic efforts, Bulgaria will take a step in developing its own defense potential in the direction of preparing a battalion battle group of Bulgarian troops with Bulgarian command using the national command chain," said Defense Minister Stefan Yanev. According to him, this will be our position within the framework of the discussed measures in NATO.
"In the search for a demonstration of deterrent potential that we are ready to declare within NATO, we are actually pursuing the development of our own defense potential and the development of the Bulgarian armed forces and the Bulgarian army," said the defense minister. He added that an opportunity would be sought to compensate for these deficits, which appeared during the year, in a priority way in the modernization and rearmament plans.
"The Bulgarian state consistently defends with all diplomatic forms the possibility of finding a solution to the problem that arose between Russia and Ukraine. These efforts will continue in the future and we hope that the problem will be resolved through diplomacy," said the Minister. Foreign Affairs Teodora Genchovska.