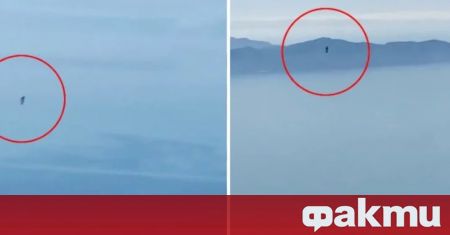 Some time ago, Los Angeles residents saw a man floating in the air. The video only came out recently: pilots at a school did it when they flew over the city of Palos Verdes in California.
The man was spotted at an altitude of 900 meters with a jet pack on his back. The aeronaut was last seen in October, and the previous incident was in August.
The instructor who made the recording does not claim that the figure is 100% per person. Maybe the thing that flies is actually a drone or some other artificial flying object.
Interestingly, the aeronaut flew over the California coast without transmission devices. Even if he had a parachute, he would hardly help at low altitude. We can only guess what or who flew over the water surface in California.
USA